Frequently Asked Questions
Whether you want to know which areas we service or what to expect at your first appointment, you'll find the answers below.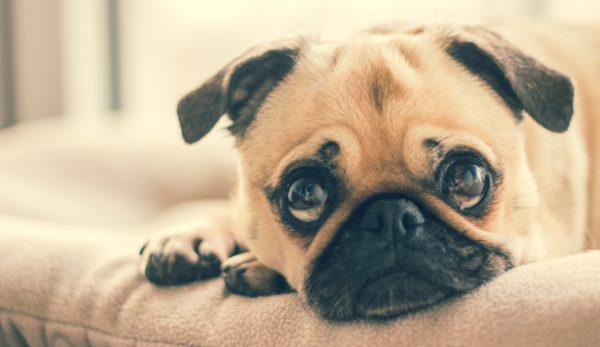 What is your service area for mobile veterinary services?
Pets Premier Mobile Veterinary Clinic serves patients within a 20-mile radius from Woodstock, Ga.  This includes Canton, Woodstock, Towne Lake, Hickory Flat, Holly Springs, Acworth, Kennesaw, Roswell and some areas of East Marietta, Vinings, and Sandy Springs.
What are your hours of operation? Are after-hours evening and weekend appointments available?
At-home veterinary care appointments are available Monday-Friday, 9am-4pm, and may be available some nights and weekends for an additional fee.  Our appointments are scheduled in 2 hour windows of arrival as our exact arrival time will always depend on traffic/distance traveled and how other our appointments progress throughout the day.  We can generally provide a 30-60 minute arrival notice via call or text for those meeting us at their home. Established clients may even arrange for us to treat pets in our mobile clinic while you are away from home.
Which type of pets do you treat?
Pets Premier Mobile Veterinary Clinic is a dog and cat exclusive practice.
How do I schedule an appointment?
You may call us at (678) 800-2260, email us at [email protected] or schedule online at: www.petspremier.com/appointment, through Google/Facebook or by clicking here All appointment requests for dates/times within 24 hours should be made via call/text. Please allow 24-48 hours for confirmation for all appointments requested via email/online. All appointment requests must be confirmed by a staff member via call/text/email before your appointment will be scheduled.
What should I expect at my first appointment?
Prior to our arrival, please fill out and submit our New Client Form and email us ([email protected]) your pet's medical history to include previous diagnostic tests, results and Doctor's notes/physical exam findings.  
We will call/text you about 30 minutes before our arrival.
Our feline patients can sometimes be shy and very smart about realizing that the veterinarian is in their home, so they should be contained in a small room without furniture to hide under before our arrival (Ex: bathroom).  A hiding box or towel-covered carrier left open in the small, furniture-free room can provide a safe hiding alternative for your nervous feline. We will not stress your hiding pet by attempting to remove them from under furniture or beds or chase them throughout your house.  Feral/Stray outdoor cats must be contained within a covered, humane trap prior to our arrival.
We will need about an hour of your time for your pet's first appointment.  We love to take the time to thoroughly discuss your pet's health and address all your questions, but can make arrangements for a shorter visit if your schedule is tight.  Visits for multiple pets may take up to 2 hours.
Do you offer any discounts?
Yes!  We offer discounts for senior citizens, teachers, first responders/police/firefighters, active military/veterans and multi-pet households (3 or more pets treated)
Which forms of payment are accepted?
We accept Cash (exact change or credit will be placed on account) and all major credit cards, including Care Credit.  All payment is due at the time of services rendered. We do not accept credit card payments over the phone at this time.
Do I have to bring my pet outside to your Mobile Veterinary Clinic?
We are happy to come inside your home to treat your pet upon request.  We find most cats are more comfortable in their own environment and senior dogs may have trouble navigating the steps into our mobile veterinary clinic.   All cats transported into our mobile veterinary clinic must be contained inside carriers and all dogs must be leashed. All surgical procedures are performed within our mobile veterinary clinic's surgical suite.
Do you offer vaccinations without an exam?
We require that all pets have a thorough physical examination by our veterinarian to determine if they are healthy enough to receive vaccinations.
Do you require your patients to be vaccinated?
At Pets Premier Mobile Veterinary Clinic, we require all our healthy patients be currently vaccinated against Rabies.  The medical decision to not vaccinate certain pets will be made on a case-by-case basis by our veterinarian.
What do I do if I have an emergency with my pet?
We may not be able to reach you in a timely manner in case of an emergency as we may be some time/distance away from your location.  Generally, we recommend emergencies be taken to the closest animal hospital or 24-hour veterinary facility that can offer same-day diagnostics including X-rays and/or ultrasound and can provide emergency surgical services.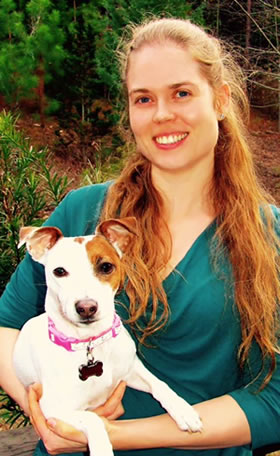 About Dr. Lori Germon
Our owner and veterinarian is Dr. Lori Germon.   Raised in the City of Decatur, a small town just outside of Atlanta, GA, Lori wanted to stay close to home after completing her education.  So, after receiving her undergraduate degrees in Biology and Spanish at Emory University and then moving on to obtain her veterinary degree at the University of Georgia College of Veterinary Medicine in Athens, GA, she has spent her adult life living and practicing veterinary medicine in the Atlanta metro area.
Dr. Lori's Family
Lori and her husband, Adriano, have chosen to raise their blended family in beautiful Canton, GA.  Together, they have 3 wonderful kids, Zoey (a 6 yr old Jack Russell 'Terriorist' rescue, who thinks she's a lion, but runs from cats), Niche (a goofy 11 yr old American Bulldog rescue who has perfected the art of being an 85-lb lap dog), Brat-Brat (a precocious and aptly named Cockatiel) and Dusty (a 21 yr old Quarter horse who is quite an escape artist and has been known to play fetch).  Lori and her family enjoy many interests, such as family game nights, cooking, trying new restaurants, (Tsunami Taqueria's wonton nachos are their newest family addiction), traveling, doing nothing on the beach, latin dancing, mountain biking and participating in mud-runs.
The dream of providing house call veterinary care for people and their beloved pets was inspired 7 years ago by one very special patient.  As an associate veterinarian in a traditional veterinary clinic, Lori treated a particularly nervous Border Collie named Ally for high blood pressure.   Ally would panic each time she came into the vet office, pacing and panting.  It soon became apparent that determining if Ally's blood pressure was truly elevated and needed treatment or if her stress was artificially raising it, was impossible when Ally was brought to the clinic.  Frustrated that she couldn't help Ally, Lori made her first house call, with a portable blood pressure measuring machine, on her lunch break.  When a much calmer Ally's blood pressure was very high at home, Lori was confident about starting her on blood pressure medications.  Once she received proper treatment, Ally's family soon saw her become more energetic again!
Over the years that followed, Lori noticed time and time again how stressful a visit to a traditional veterinary clinic can be for pets and owners alike.  Too often, pets were fearful out of their comfortable home environment, and many owners admitted that bringing their pets in for even routine care was avoided due to a dread of their pets' anxiety.  Others simply had young children at home and the idea of a family visit to a clinic, where wait times are often unpredictable, was enough to have them not scheduling appointments.  Some senior citizens were even unable to drive their pets to the clinic for veterinary care.  In a fast-paced, busy veterinary practice, personalized care and the time to form a lasting bond with a pet and their family could be difficult.
Lori wondered how many other families and their pets could benefit from at-home veterinary care? A house call service seemed to be the answer for solving these recurrent problems, but how could Lori provide the same excellent veterinary care with a mobile practice?
The finally answer came from La Boit, a company in Ohio that designs and builds custom-made mobile veterinary clinics. In June 2013, Lori's dream became a reality when she was able to purchase a 26 foot long, fully-functional, mobile veterinary clinic with an attached surgical suite. Essentially, she could literally bring a veterinary clinic right to each pet owner's curb. With the mobile clinic, Lori could now provide convenient, individualized, stress-free, veterinary care without compromising care. Pets Premier Mobile Veterinary Clinic was born and providing curbside veterinary care with love became a reality.
"I can't thank Doctor Lori and Raven enough for the time they spent caring for my baby boy Jax this morning. I was so worried that he was going to be nervous but by the time they were done I had to ask for help to get him out of their mobile clinic. He loved the treats, these ladies are outstanding. I am a client for life, looking forward to seeing you both again in 2 weeks for my two kitties vaccinations. Thank you so much"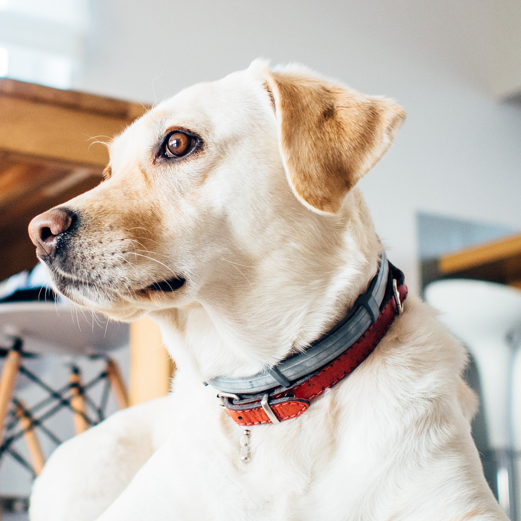 Better Veterinary Care is Our Mission
Same Day Appointments are Available.
Woodstock, Canton, Marietta, Cobb, and Cherokee County Areas